Deborah H. How received the PhD degree in historical musicology (dissertation: Arnold Schonberg's Prelude from the Suite for Piano, Op. 25: from Composition with Twelve Tones to the Twelve-Tone Method) from the USC Thornton School of Music, where she was the recipient of USC's highest graduate-level academic award at the time, the All-University Predoctoral Merit Fellowship. She is the 2010 Winner of the Mu Phi Epsilon Musicological Research Contest (Category I: PhD Dissertations) and has held positions as both a Teaching Fellow and Lecturer in the Department of Musicology at USC. Deborah was a research associate at the Arnold Schoenberg Institute at USC; she received an Avenir Foundation Research Grant to conduct her dissertation research at the Archive of the Arnold Schönberg Center in Vienna.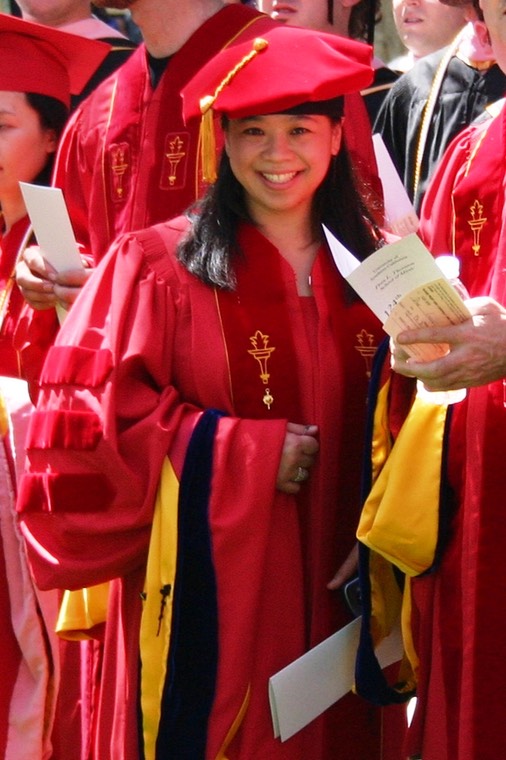 Deborah received the MA degree in ethnomusicology (thesis: Geza Music of Kabuki: Scenic Design through Music) from the UCLA School of Music and studied with the Grand Kabuki of Tokyo while in residence at the University of Hawaii at Manoa, Department of Theatre & Dance. She graduated from the Honors Program at Swarthmore College with the BA degree in humanities with a Major in music and Minor in theater (scenic design). She also received an MBA at the UMass Isenberg School of Management, where her special interests were social media strategy and organizational behavior. Deborah belongs to the Pi Kappa Lambda (music), Phi Kappa Phi (academics), and Beta Gamma Sigma (business) Honor Societies, and she is a member of the Mu Phi Epsilon International Music Fraternity.
Deborah has been on the music faculty (piano) at the Two Cranes International Music Festival and Mount St. Mary's College in Los Angeles. She has taught at the Aube Tzerko Piano Academy at New Roads High School, Crossroads School for Arts & Sciences, The Odyssey Program, Menorah Academy, and Ohr Eliyahu Academy/Streisand School. Deborah is a certified Orff-Schulwerk teacher and has expertise in working with children with special needs. She was the co-founder and director of Kinanthi World Music for Youth, which, in conjunction with the UCLA Department of Ethnomusicology, offered ensemble classes in Javanese Gamelan and Balinese Gamelan, group lessons in African Drumming, and workshops in Israeli/Yiddish Dance. Deborah is also an early childhood music specialist and helps general education teachers incorporate music into their daily lesson plans. She is in high demand as a lecturer on piano pedagogy/studio management topics and travels across the country giving talks and seminars; she is a member of The Royal Conservatory of Music (RCM) College of Examiners.
Deborah, a pianist and flutist, enjoys playing both solo and ensemble repertoire and performs regularly in Los Angeles and Philadelphia with various colleagues. She frequently concertizes for fundraising and benefit events in Southern California and has appeared as a piano concerto soloist with both the Formosa Chamber Orchestra (2009) and the Los Angeles Doctors Symphony Orchestra (2007, 2010, 2011, 2014, 2019). Her teachers include Charles Abramovic (Philadelphia) and Sharon Lipman (Santa Monica), and she has been coached by Antoinette Perry (Los Angeles).


Deborah also maintains an active private music studio. Her students have garnered recognition, prizes, and awards—piano, flute, theory, chamber music, composition—in various local, regional, state, national, and international events; including the World Piano Pedagogy Conference Master Classes, MTAC State Convention, Southwestern Youth Music Festival, Southern California Junior Bach Festival, MTNA State/Division/National Composition Competition, ASCAP Foundation Morton Gould Young Composers Contest, and Los Angeles Philharmonic Composers Fellowship Program. They have also been winners at the Asia America Symphony Association Scholarship Competition, ESMMF Glendale Piano Competition, CAPMT State Concerto Competition, CAPMT State Honors and District III Honors Auditions, CAPMT State and District III Bartok & Contemporary Music Festival Auditions, MTAC State Concerto/Solo Competition, MTAC State Panel Finals Auditions, Westside Music Foundation Robert Turner Piano Concerto Competition (performing with the Los Angeles Doctors Symphony Orchestra), MTAC-WLA Alice Frazier Kitchen Memorial Scholarship Competition, MTAC-WLA Piano Trio Competition, Young Musicians Foundation Scholarship Program, Redlands Bowl Young Artists Auditions, Antelope Valley College Bach Festival, Cypress College Piano Festival, Los Angeles City Elementary School Music Association Scholarship Competition, MTAC Composers Today Young Composers Guild, MTAC State Composition Competition, Elite International Music Competition, Yong Maestro Innternational Competition, King's Peak Internnational Music Competition, Spotlight International Piano Competition.
Deborah's students also participate in The Royal Conservatory of Music (RCM) Certificate Program and the MTAC Certificate of Merit (CM) Evaluations. They have been presented in the master classes of Oxana Yablonskaya, Christopher O'Riley, Robert Thies, Igor Resnianski, Matthew Odell, Rufus Choi, Peter Mack, Christopher Hahn, Igor Kipnis, Laurette Goldberg, William Grant Naboré, Angela Cheng, Mark Zeltser, Max Levinson, Hans Boepple, Robert Lehrbaumer, Aiko Onishi, Robert Ward, David Shimoni, Stephen Perry, Zitta Zohar, Jean-David Coen, Young-Sook Kim, Scott McBride Smith, Lino Rivera, Barbara Lister-Sink, Kevin Fitz-Gerald, Teresa McCollough, and Sharon Lipman.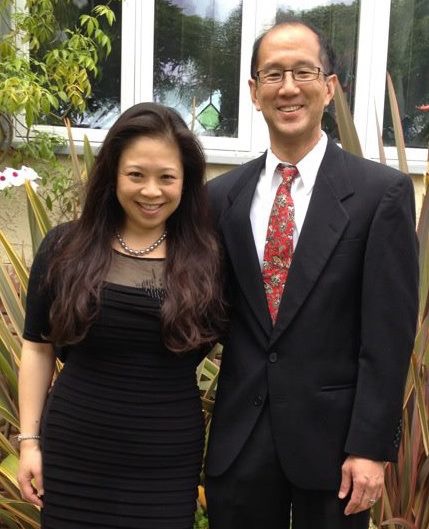 Deborah is the CEO (co-founder/managing partner) of the soon-to-launch (Summer 2022) Musical Etudes, a start-up music software & services company dedicated to E-Learning & Listening. She is also the CEO (co-founnder/managing partner) of BRAVURA innovations, a start-up company dedicated to management, marketing, and branding solutions for the performing arts, and exploring creative concepts in music making through technology, social media, and resources. She is also the executive director (owner) of the Westside Music Conservatory in Santa Monica.
Committed to community service, Deborah also holds chairperson and/or committee positions at over a dozen non-profit organizations across the United States. She is the president (co-founder) of the Westside Music Foundation, a 501c3 non-profit public benefit charity for music education. Deborah is also the executive director of the Moments of Music Foundation Piano Concerto Competition for Amateurs and Teachers, and treasurer (co-founder) of MTAC Santa Monica Bay. She is the web developer and designer for several non-profit organizations and businesses.
Deborah was the Southwest USA Regional Leader for The Carnegie Hall Royal Conservatry Achievement Program (TAP), now known as The Royal Conservatory of Music (RCM) Certificate Program; she has been the Center Representative in West Los Angeles/Santa Monica since 2006. Deborah is a MusicLink teacher, accepting talented and dedicated students on need-based financial scholarship. She has also enjoyed serving as an alumni volunteer (alumni council, alumni interviewer, college fair organizer, Los Angeles event organizer) for Swarthmore College since 2005.

Deborah lives in Santa Monica and is married to queueing theorist and distributed systems engineer Brian Tung, who is also an amateur astronomer, jazz pianist/arranger, and harmony & counterpoint teacher. They have two adult children (both musicians), 7 grand pianos, 4 upright pianos, 1 digital-hybrid upright piano, 4 electronic keyboards, 6 flutes, dozens of recorders, 3 violins, 1 viola, 3 cellos, 5 guitars, 1 shamisen . . .